Italian Language Courses in Umbria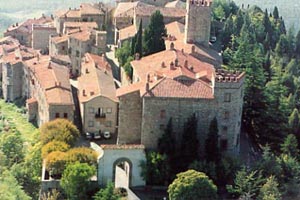 Around the splendid castle with its small medieval village you are in the stunning green heart of Italy, about 20 km from Orvieto and 20 km south of the Tuscany`s boarder. The ancient Via Cassia (now fine walking itinerary to Orvieto ) with its tiny river Chiani is just beyond the house.
Lo parli, l'Italiano?
ONDA INDIVIDUAL Lessons
You can start this course at any time of the year. The timetable, its duration and the amount of hours are decided according to your requests. The programme is made to suit your requirement. The minimum duration is at least 20 hours.

This is ideal for those of you who are not free everyday, who wish to take a crash course that only lasts a few days, who are not suited to group courses or want to improve particular aspects of the language for work and study related reasons. The lessons are based on contrastive learning programmes and include Superlearning.

ONDA Semi-Individual Courses and Minigroups

With the same method we organize courses for minigroups (two, three, four students of the same level that enrol together). more
Faculty Information:
All teachers are graduated from University and are specialized in teaching Italian. They all have several years of experience and a profound knowledge of environments and area.
Other Activities:
We organize daily activities , 3 days shortbreak-programmes such as Gourrmet's Journey with sommelier, guided Walking Programmes or guided Cultural Tours in minibus. Daily activities
Every type of course programme includes 2 daily activities per week ( 2 afternoon) of our wide range of activity programmes such as could be
WALKING TOURS and Guided Tours (by minibus) in National Resources exploring
- Art
- Social life
- Culture
- Food & Wine places, our palate school with sommelier and more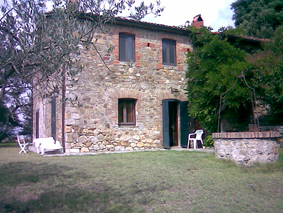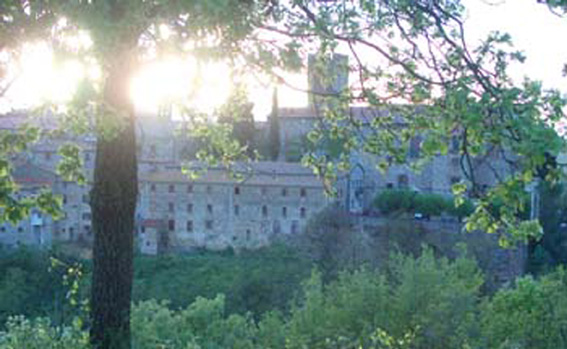 Facility Information:
Accommodation in fine arts restaured cottage of the former medieval manor with enchanting view of the castle.
Crops and/or farming: cereals, olive grove, vineyard, forage, horses, ewes, goats, cows
Direct sales: DOP extra virgin olive oil , eggs, wine, honey
Services and activities on the premises: fishing, bikes, dogs, wheelchairs access, swimming pool , restaurant, organic farm, horse riding, calash
Services and activities in the neighbourhood: tennis, walking itineraries until Orvieto or to the Natural Resources, frequent trains to Rome (1,5 hours) or to Florence( 1,5 hours) from the next train station ( 15 minutes by car)
Typical dishes: genuine cucina tipica umbra, specialty: truffles and funghi

- free afternoon activities
- teaching materials included in the price
- big terrace and beautiful garden
Discount:
10% discount for participants of our Italian courses booking other ONDA activities